---

MAKRAN TSUNAMI
Tsunami waves of local origin, which account for most fatalities due to tsunami worldwide, pose a natural hazard on shores of the Arabian Sea. This hazard was demonstrated on the morning of November 28, 1945 (local time). An earthquake of magnitude 8.1 resulted from fault rupture along the Makran Subduction Zone. An ensuing tsunami caused hundreds of fatalities in what is now Pakistan, additional deaths in Mumbai (Bombay). Damage was reported from Iran and Oman as well.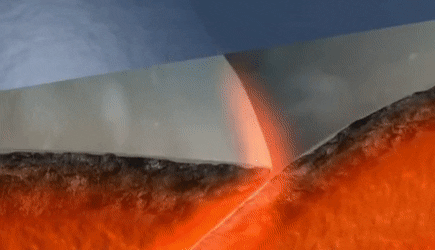 REMEMBERING MAKRAN TSUNAMI
A magnitude 8.1 earthquake on the morning of 28 November 1945 generated a devastating tsunami that resulted in a loss of life of up to 4,000 people in Pakistan. Archival research has revealed at least five tsunami events in the Makran coastal region from a variety of sources, including earthquakes and landslides. 
Recognising the hazard posed by the Makran subduction zone, the countries of the northwest Indian Ocean region, namely, India, Iran, Oman and Pakistan, are organising special events to commemorate the 74th anniversary of the Makran Tsunami on Tuesday, 5 November 2019.
•  The Indian National Center for Ocean Information Services (INCOIS) is organising an exhibition event at their offices in Hyderabad, India.
•  The Iranian National Institute for Oceanography and Atmospheric Science (INIOAS) is organising an exhibition event and meeting, inviting universities, research institutes and other organisations as well as the UNESCO Tehran Cluster office and Disaster Management Organisation.
•  The Directorate General of Meteorology (DGMET) of Oman is organising an exhibition event during the first week of December.
•  UNESCO Office Islamabad, Oxfam GB, NED University, UNDP, National Disaster Management Authority, and Pakistan Meteorological Department are organising an International Conference: "A Step towards Tsunami Resilience" -  Commemorating 74th Anniversary of 1945 Makran Tsunami and exhibition in Karachi. 
​
As the memory of the 1945 Makran tsunami fades with the passing of generations, these commemorative events are important to maintain public awareness of the risk of tsunamis in the region. IOC UNESCO has supported the raising of awareness of the Makran hazard through:
•  Conducting the project "Communicating the effects of the 1945 Makran tsunami to increase awareness and preparedness of tsunami hazards in the Makran region" with the support of the UN Economic and Social Commission for Asia Pacific (UNESCAP). IOC UNESCO published a booklet on remembering the 1945 Makran Tsunami documenting stories of eye-witness accounts of the 1945 tsunami. The booklet is available in Farsi, Urdu, Arabic as well as English. Further information about the results of this project is available on the Indian Ocean Tsunami Information Centre (IOTIC)
•  Developing and producing the 1945 Makran Tsunami Exhibition panels in Urdu, Farsi, Arabic and English languages with the support of the IOC UNESCO Indian Ocean Tsunami Information Centre (IOTIC).
•  Support UNESCO Islamabad Office in developing awareness rising video to remember the 1945 Makran Tsunami to be aired in Pakistan Televisions in relation to the 74th year commemoration of the 1945 Makran Tsunami.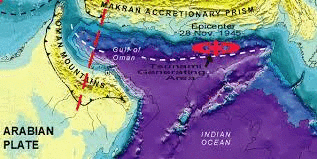 ​