​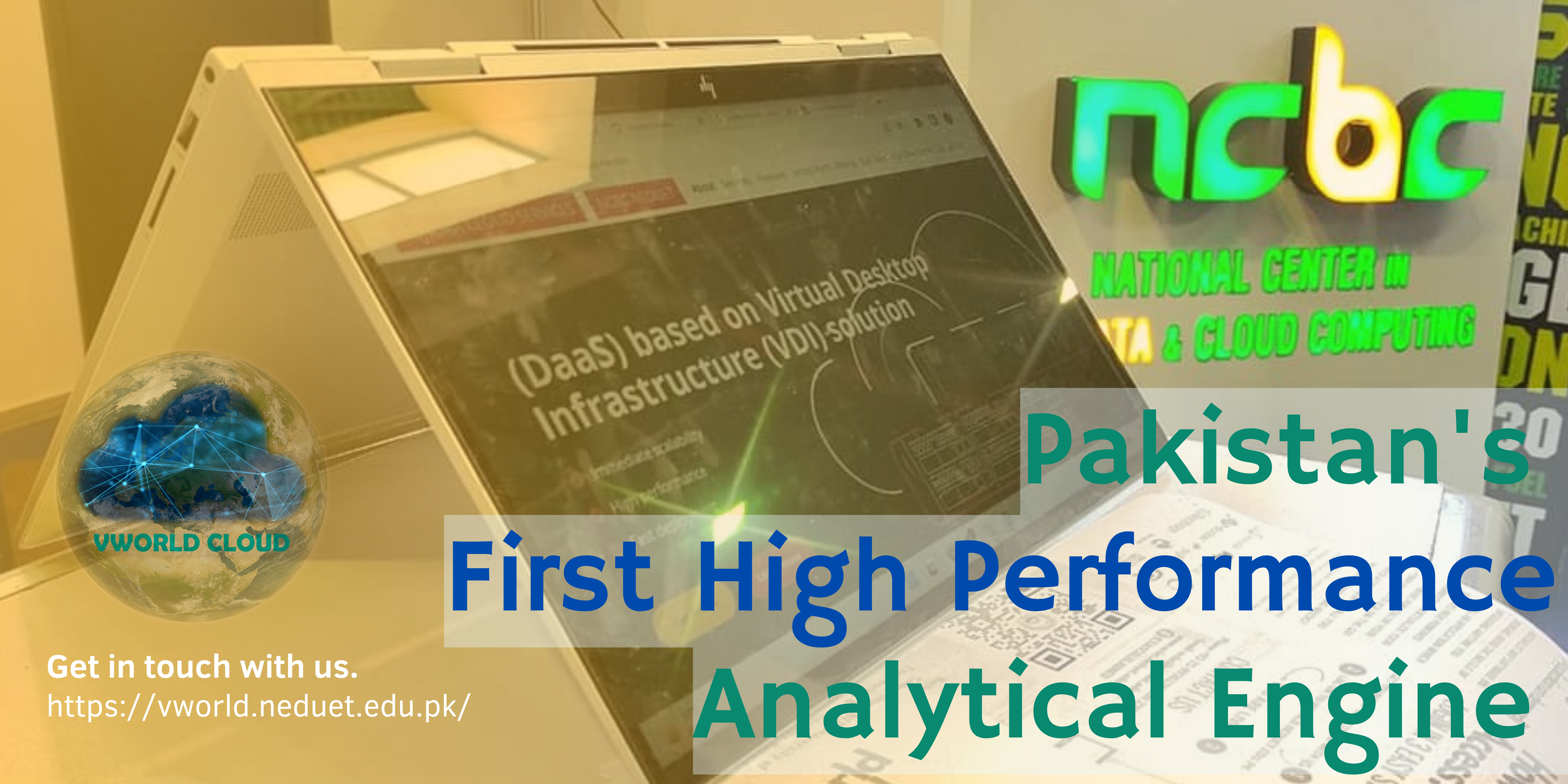 Work-from-home has always been a way to provide convenience to the employees. However, with the COVID-19 pandemic, it has become an absolute necessity for businesses to survive. While companies are continually looking for the perfect remote working solution to ensure business continuity and As digital transformation reshapes the modern enterprise, applications are becoming an increasingly important source of differentiation. 
So, in order to overcome this problem. VWORLD CLOUD provide Desktop as a Service (DaaS) based on  Virtual Desktop Infrastructure (VDI) solution that enables the creation of virtual desktops over a remote server setup. These virtual desktops are more flexible, secure, and mobile friendly than traditional office desktops. As innovation continues to increase, so, too, have concerns about security and delivering a consistent experience across environments. Application services help organizations boost performance, maintain availability, improve network and application security, and gain visibility into the behavior and health of their apps. 
VWORLD CLOUD manages the virtual infrastructure for you. It is provided as a Cloud Service to the customers, along with the apps that are needed for these Virtual Workspaces. DaaS is a worthy solution for most organizations as it provides them with a solution of great flexibility, administrative ease, and helps organizations save a lot of IT-related operating overheads. 

Access "

Vworld Cloud Service

"                         

CLICK-HERE

 

More Information about

"

Vworld

Cloud Service

"        

CLICK-HERE

 

For short video demo                                           

CLICK-HERE

 

VWORLD PACKAGES


Offer follwing packages........

WINDOWS VIRTUALIZATION.

LINUX VIRTUALIZATION.

APPLICATION VIRTUALIZATION

GP/GPU BASED LINUX  VIRTUALIZATION

GP/GPU BASED WINDOWS VIRTUALIZATION
.
END USERS APPLICATIONS TO ACCESS VWORLD CLOUD
1) MOBILE APP FOR VWORLD CLOUD (vworld.neduet.edu.pk)
​
2) WEB PORTAL FOR VWORLD CLOUD ACCESS VIA (https://vworld.neduet.edu.pk)
       
3) DESKTOP APPLICATION FOR VWORLD CLOUD ACCESS VIA SERVER  (https://vworld.neduet.edu.pk)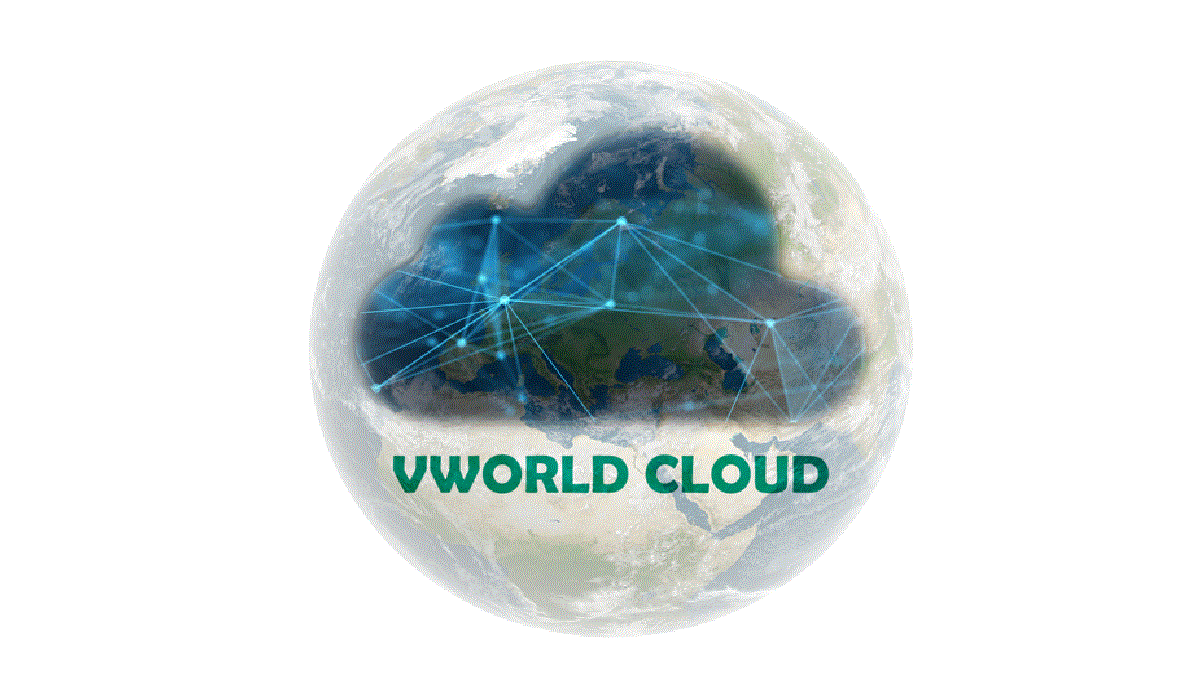 Our Platinum Clents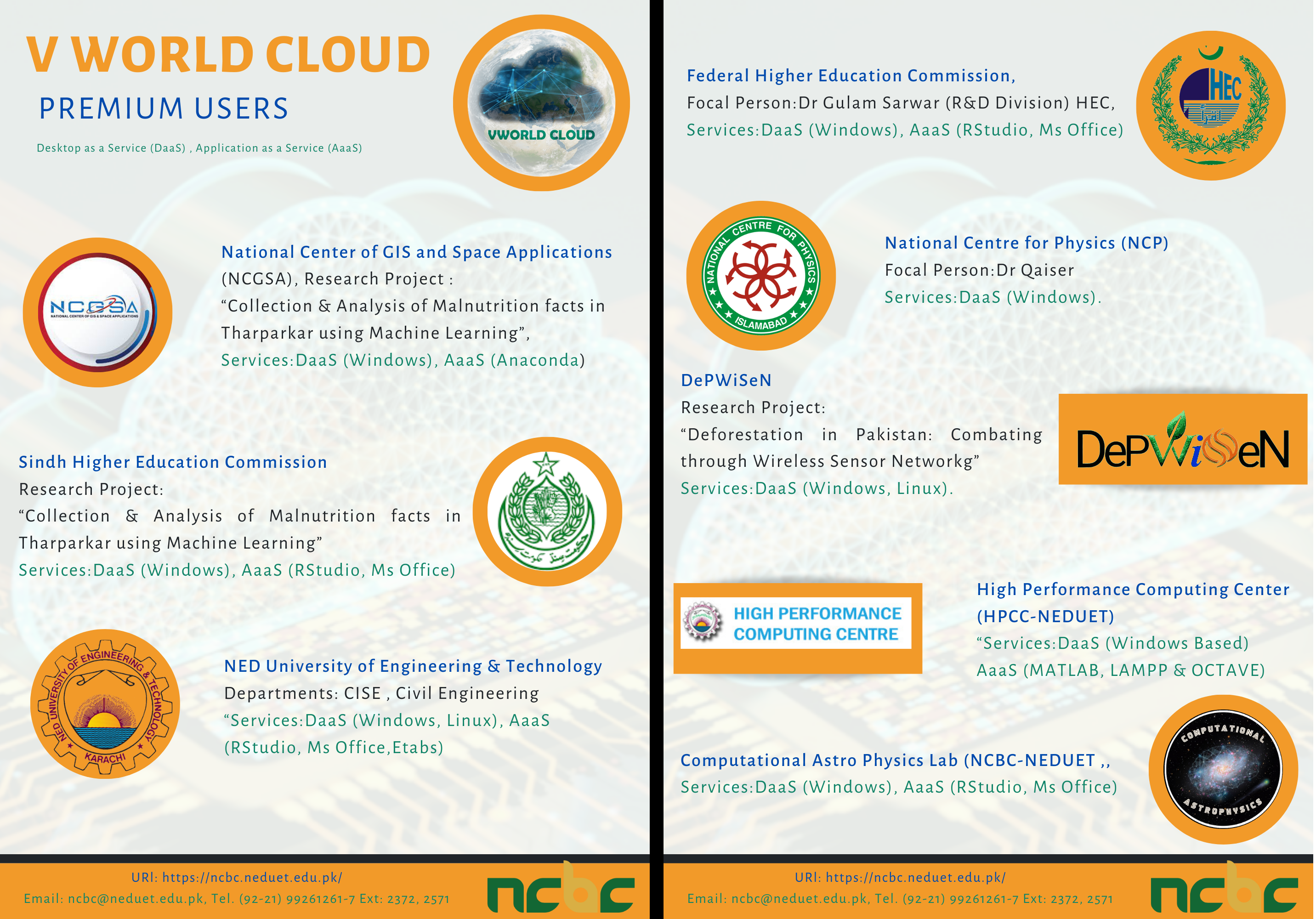 NEED OF DaaS ON 'VWORLD CLOUD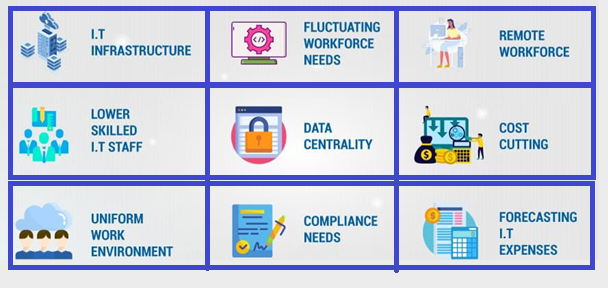 ADVANTAGES OF 'DaaS' ON VWORLD CLOUD
Ease of Management 

Accessibility 

Scalability 

Cost Savings 

Security 

Productivity 

Customizability  

Business Continuity 
APPLICATION AS A SERVICE (AaaS) ON VWORLD CLOUD
Applications as a service can also provide software to enterprise users more efficiently, because it can be distributed and maintained for all users at a single point and application life cycle management make on-demand software a highly efficient and cost effective way to deliver software to enterprise users.
Vworld Cloud is an application service provider (ASP). ASPs own the software that they deliver to consumers, as well as the hardware which supports the software. ASPs bill on a per use basis, on a monthly basis or on an annual basis
 Aurora provide four different types of services, as follows:
Specialist or Functional ASPs

Vertical Market ASPs 

Enterprise ASPs 

Local ASP

s
The centre has two cluster systems. These systems offer high performance and high availability computing platforms to researchers and industries for their specific computational hunger workloads such as engineering design, data mining, financial data analysis, business intelligence, digital media etc.

17 Nodes (152 cores) AMD Opteron G7 and G5 Multi-core processor based cluster system.
50 nodes (1 + 49) Intel Xeon 5xxx and 3xxx Multi-core processor based cluster system
(This resource in shared capacity with

HPCC

)
SOFTWARE
REPOSITORY: