NIMBUS CLOUDS SOLUTION - A 

Big Data Analytical System 
Big data analytics is the process of examining large data sets containing a variety of data types to uncover hidden patterns, unknown correlations, market trends, customer preferences and other useful business information. The analytical findings can lead to more effective marketing, new revenue opportunities, better customer service, improved operational efficiency, competitive advantages over rival organizations and other business benefits.
Data analytics is distinguished from data mining by the scope, purpose and focus of the analysis. Data miners sort through huge data sets using sophisticated software to identify undiscovered patterns and establish hidden relationships. Data analytics focuses on inference, the process of deriving a conclusion based solely on what is already known by the researcher.
HPCC has a data center, which has a powerful server of its own, powerful enough to do provide enough resource which can be used for doing almost every kind of analytics domain relating to big data processing. These include:
Medical
Security
Prediction
Recommendation systems
Pricing
Retail habit
Weather
Sports
Science and research
etc.
Nimbus Clouds Solution allow you to focus on your business and let our experts take care of the complex setup and maintenance of your infrastructure and applications based on your needs, even for graphic-intensive applications. Our end users receive secure, anytime, anywhere access to their digital workspaces or application on any device with confidence.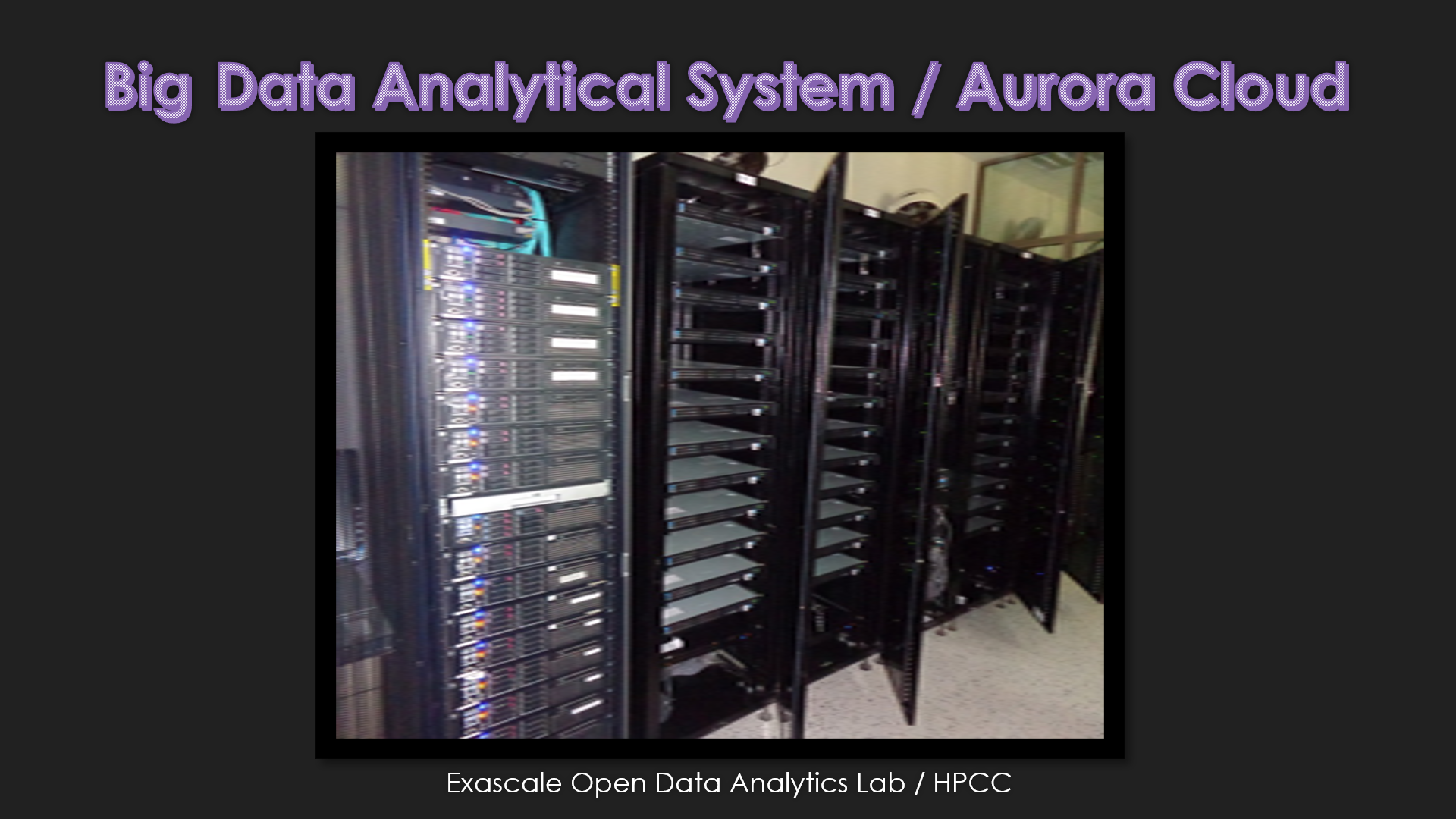 AURORA

CLOUD
Platform as a service (PaaS)
Open source private cloud setup providing PAAS to its users for data analytics, simulation or storage.  . Many of the benefits of a AURORA CLOUD- including self-service, scalability, and elasticity - with the additional control and customization available from dedicated resources over a computing infrastructure hosted on-premises.
Virtual Desktop Interface (VDI)
In VDI a hypervisor segments servers into virtual machines that in turn host virtual desktops, which users access remotely from their devices. Users can access these virtual desktops from any device or location, and all processing is done on the host server.
For more information or trial visit (Click Here)
SPECIFICATION OF AURORA CLOUD
Processing Power :     50 TFLOPS
System Memory    :     5 TB
GPU Support :       :    16 (Nvidia T4)
Hybrid Storage:     :    100 TB (with RAID support)
Support for both Open Source & Proprietary software / database
BENEFITS OF NIMBUS CLOUDS SOLUTION
Business advantages of Nimbus computing.
Cost Savings

Security

Scalability

Mobility

Insight

Disaster Recovery

Quality Control

Loss Prevention

Automatic Software Updates

Competitive Edge

Sustainability